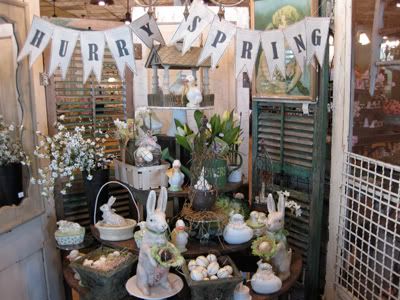 This sums it up nicely. Thanks, Curious Sofa. (And Jessica, for introducing us.)
I didn't think I would be complaining about rain. It's normally my favorite, an excuse to cuddle up with books and warm drinks, simmering soups on the stove that perfume the whole house. But this type of rain isn't always rain. Slushy and snowy in turns, it offers none of the calming pitterpat sounds that I like. Instead it sashays down quietly, then clings to everything, forming invisible slippery patches on my steps and choking my hopeful tulips and crocus. Meanly winterish in spirit, this rain doesn't have sun peeking over its shoulder, just more cloudy promises of similar rain.
Under the blue tarp is our leaf collection.
Last week I seeded the yard with grass, thinking the rainfall would help it grow faster. I should've taken a picture of Ziti's feet after she comes in, but it's too annoying already for me to want a reminder. We have a new towel for her by the door, covered in mud by end of day. Poppy refuses to go out until evening, when she hopes for the best and trots out, legs high and straight as a little nazi soldier's.

Our raking made a lovely pile of sticks and leaves, which we're allowed to burn. The idea of torching something so irksome excited us, George especially. We watched the weather. For a week it was too windy to burn without risking the house, and now they're all too wet to catch fire. Fun is rapidly leaking out of that idea.