Now that I am always and forever visiting the cool places before heading home to crappy Kansas, I have loads of photos of the people I rarely see. It's like documenting a zoo visit, almost. Ooooo, look! It's the elusive Kari, out of from behind the trees for a glass of punch — quick, a photo! There's Myntha, shhhhhh! She's reading, part of her natural habitat.

Or something, you know. I just point and shoot, mostly. You know how once everyone went digital, nobody prints photos anymore? I am totally behind on albums (do people make those?) and tired of reviewing images online. Grr. Thought I'd share some recent favorites and start a stockpile that way.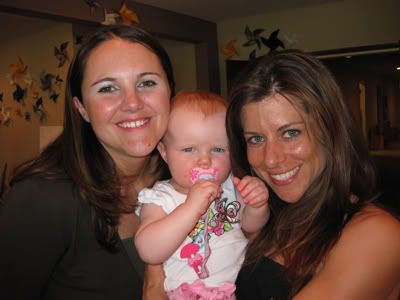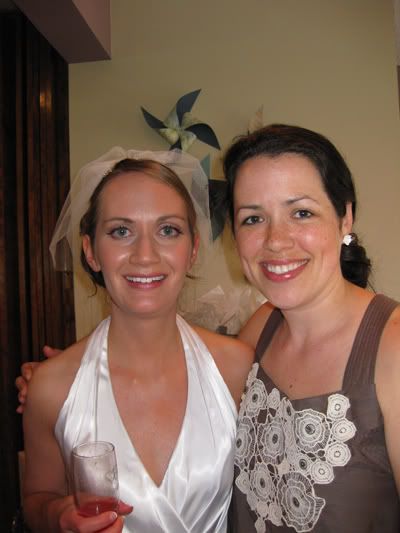 Wedding Wynell, with me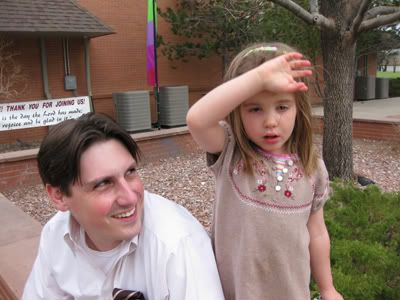 Ana, with George. This girl is a force of nature, plus look at this face!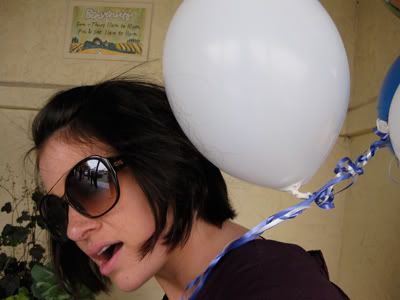 Amy, posing with her graduation balloons
Allie, tormenting George with a tie-stretching game